Ancient Precepts of FreeMasonry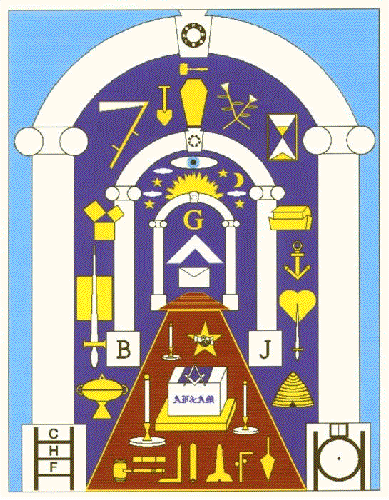 Succeed or fail, Masonry must not bow to error, or succumb under discouragement. There were, at Rome, a few Carthaginian soldiers, taken in battle, who refused to bow to Flaminius, and had a little of Hannibal's magnanimity. Mason's should possess an equal greatness of soul. Masonry should be an energy; finding its aim and effect in the amelioration of all Mankind.
Socrates should enter into Adam, and produce Marcus Aurelius, in other words, bring forth from the man of enjoyments, the man of wisdom. Masonry should not be a mere watch-tower, built upon mystery, from which to gaze at ease upon the world, with no other result than to be a convenience for the curious. To hold the full cup of thought to the thirsty lips of men; to gain to all the true ideas of Deity; to harmonize conscience and science, are the province of Philosophy.
Morality is Faith in full bloom. Contemplation should lead to action, and the absolute be practical; the ideal be made air and food and drink to the human mind. Wisdom is a sacred communion. It is only on that condition that it ceases to be a sterile love of science, and becomes the one and supreme method by which to unite Humanity and arouse it to concerted action. The Philosophy becomes Religion.
And Masonry, like History and Philosophy, has eternal duties- eternal and, at the same time, simple- to oppose Caiaphas as Bishop; Draco or Jeffries as Judge; Trimalcion as Legislator; and Tiberius as Emperor. These are the symbols of the tyranny that degrades and crushes, and the corruption that defiles and infests. In the works published for the use of the Craft we are told that the three great tenets of a Mason's profession are; Brotherly Love, Relief, and Truth. And it is true that a Brotherly affection and kindness should govern us in all our intercourse and relations with our brethren; and a generous and liberal philanthropy actuate us in regard to all men. To relieve the poor distressed is peculiarly the duty of Mason's- a sacred duty, not to be ommitted, neglected, or coldly, or inefficiently complied with. It is also most true, that Truth is a Divine attribute and foundation of every virtue. To be true, and to seek to find and learn the Truth, are the great objects of every good Mason.
As the Ancients did, Masonry styles Temperance, Fortitude, Prudence, and Justice, the four cardinal virtues. They are as necessary to nations as to individuals.
The people that would be Free and Independent, must possess Sagacity, Forethought, Foresight, and careful Circumspection, all of which are included in the meaning of the word Prudence. It must be temperate in asserting its rights, temperate in its councils, economical in its expenses; it must be bold, brave, courageous, patient under reverses, undismayed by disasters, hopeful amid calamities, like Rome when she sold the field at which Hannibal had his camp. No Cannae or Pharsalia or Pavia or Agincourt or Waterloo must discourage her. Let her Senate sit in their seats until the Gauls pluck them by the beard. She must, above all things, be Just, not truckling to the strong and warring on or plundering the weak; she must act on the square with all nations, and the feeblist tribes; always keeping her faith, honest in her legislation, upright in all her dealings.
Whenever such a Republic exists, it will be immortal: for rashness, injustice, intemperance and luxury in prosperity, and despair and disorder in adversity, are the causes of the decay and dilapidation of nations.

All rights reserved